As an experienced professional actor, director, writer, acting teacher and performance coach, Steve has a wealth of knowledge and professional experience which he offers to actors and acting students, through both one-on-one coaching and classes (face-to face and online).
"Find all the best teachers and study with them. Get involved in acting to act, not to be famous or for the money."
PHILIP SEYMOUR HOFFMAN
Are you ready to challenge your potential and capabilities as an actor?
Whether you are already working in the industry or are just starting out, a series of coaching sessions or classes with Steve will revitalise your skills and knowledge of the acting process (stage and screen), provide you with high quality feedback about your work, build your confidence and motivation, as well as comprehensively prepare for your next audition, screentest or role. You may also benefit from coaching in respect to your career goals.
Steve has been on the staff of numerous drama schools including NIDA, Actors Centre Australia, Sydney University, Western Sydney University (Nepean), VCA, Charles Sturt University, Unitech (NZ), AFTT, Adelaide College of The Arts and ActWorldWide (Paris), as well as conducting his own Acting Masterclasses. He holds a doctorate in Performance Studies from Sydney University.
"Everybody has to know for themselves what they are capable of."
DANIEL DAY LEWIS
Students who have attended Steve's classes include Cate Blanchett (Elizabeth, The Aviator, Blue Jasmin, Carol ), Joel Edgerton (The Great Gatsby, The Gift, Loving, Boy Erased) Jason Clarke (Public Enemies, The Great Gatsby, Chappaquiddick, First Man) , Jacqueline Mackenzie (Romper Stomper, Angel Baby, The Water Diviner ), Miranda Otto (What Lies Beneath, Human Nature, Lord of the Rings, The Chilling Adventures of Sabrina), Essie Davis (Miss Fisher's Murder Mysteries, The Matrix, Game of Thrones, The Babadook), Daniel Henshall (Snowtown, The Babadook, Turn: Washington's Spies, Acute Misfortune).
Acting is not about being someone different. It's finding the similarities in what is apparently different, then finding myself in there.
MERYL STREEP
"It's got to do with putting yourself in other people's shoes and seeing how far you can come to truly understand them. I like the empathy that comes from acting."
CHRISTIAN BALE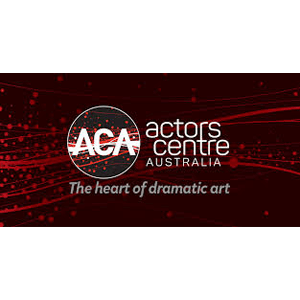 Coaching sessions can take place face-to-face or via Zoom or a combination of both.